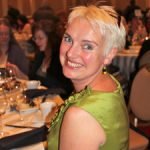 I first met Catriona McPherson at a drinks gathering of writers and artists. I was a newbie author with a traditional mystery due out the following year, and Catriona was (and is) a  multi-award-winning, best-selling author of more than 20 books. (Now 29? Maybe 30?).
I was way out of my comfort zone… I knew no one when I arrived. I'd  barely begun the  transition from a purely analytical, policy-making life to one in which I hoped to embrace my creative side. Fortunately, everyone there was kind and welcoming. It was the start of several enduring friendships, including with Catriona. Since then, I have witnessed her lift up many new and unknown writers, not only with social media posts, but also with personal encouragement.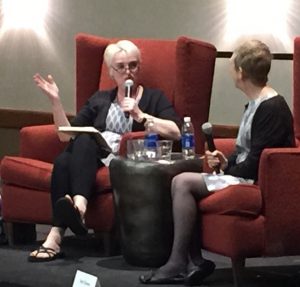 I  should clarify something… Catriona typically produces two or even three full-length stellar novels for publication a year. That's in addition to her short stories in anthologies (often to benefit good causes) and her  long list of prestigious speaking and teaching engagements. So I am definitely not suggesting anyone cold call Catriona for help—she has to "say no" even when it  pains her to do so.  But I  am in awe of the fact that despite being established and accomplished and fully booked, Catriona McPherson somehow finds a way to help an astonishing number of  other authors!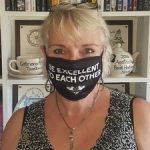 Having now read all (nearly all?) of Catriona's books, I have a few favorites: Catriona's catalogue of work includes masterful stand-alone suspense and thrillers, a long-running historical mystery series featuring  Dandy Gilver, PI, and the modern (and laugh-out loud funny!) Last Ditch mystery series starring the irrepressible Lexy Campbell, a therapist/counselor turned amateur sleuth.
Catriona's  THE TURNING TIDE  is "a deliriously fun tale, flawlessly written"—Saga.  It's #14 in the Dandy Gilver series. #15 THE MIRROR DANCE  is out in a month in the US.
QUIET NEIGHBORS is amazing—if you're looking for a stand alone, you might start there. It received a starred review from Publisher's Weekly,  and the New York Times says  McPherson writes "…mystery stories that are both cozy and creepy, which accounts for the quirky charm…" of QUIET NEIGHBORS.
Catriona's latest suspense thriller A GINGERBREAD HOUSE  "…shows four women's lives colliding in a life-or-death struggle in Scotland." It might keep you up at night reading to the end!  KIRKUS says A GINGERBREAD HOUSE is   "a disturbing story of madness and fortitude that grabs your attention from Page 1." (Perfect to get in the mood for Halloween!)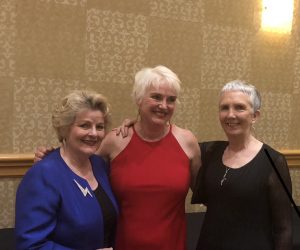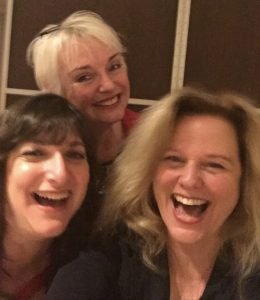 Finally, a  few fun facts  about Catriona… Catriona was  born near Edinburgh in Scotland—she has a PhD in linguistics from Edinburgh University. Catriona makes a killer pumpkin pie—not literally, but it is delicious! Some say Catriona  was feted by the Queen of England or maybe she met her? Though perhaps that's only legend, in keeping with Catriona's  place  among the royalty of mystery and suspense writers!
One thing is definitely true: it's Catriona's birthday today! 
To learn more about Catriona McPherson and her work go to http://www.catrionamcpherson.com
---
Subscribe to the Blog
---