Coming April 13, 2021: Monthly Giveaway— Submit a Photo & Be Eligible for a Signed First Edition Copy of All That Fall!
Meet real life puppy, Fox, who is excited because her fictional counterpart makes an appearance in All That Fall! Upload a copy of yourself holding or reading All That Fall (ebook is fine, too) to join Fox in the gallery here! Once a month one photo will be selected to be featured (with your permission) in Kris's VIP newsletter, and to receive a signed 1st Edition copy of All That Fall. (Must reside in the US to be eligible, shipping costs will be covered.)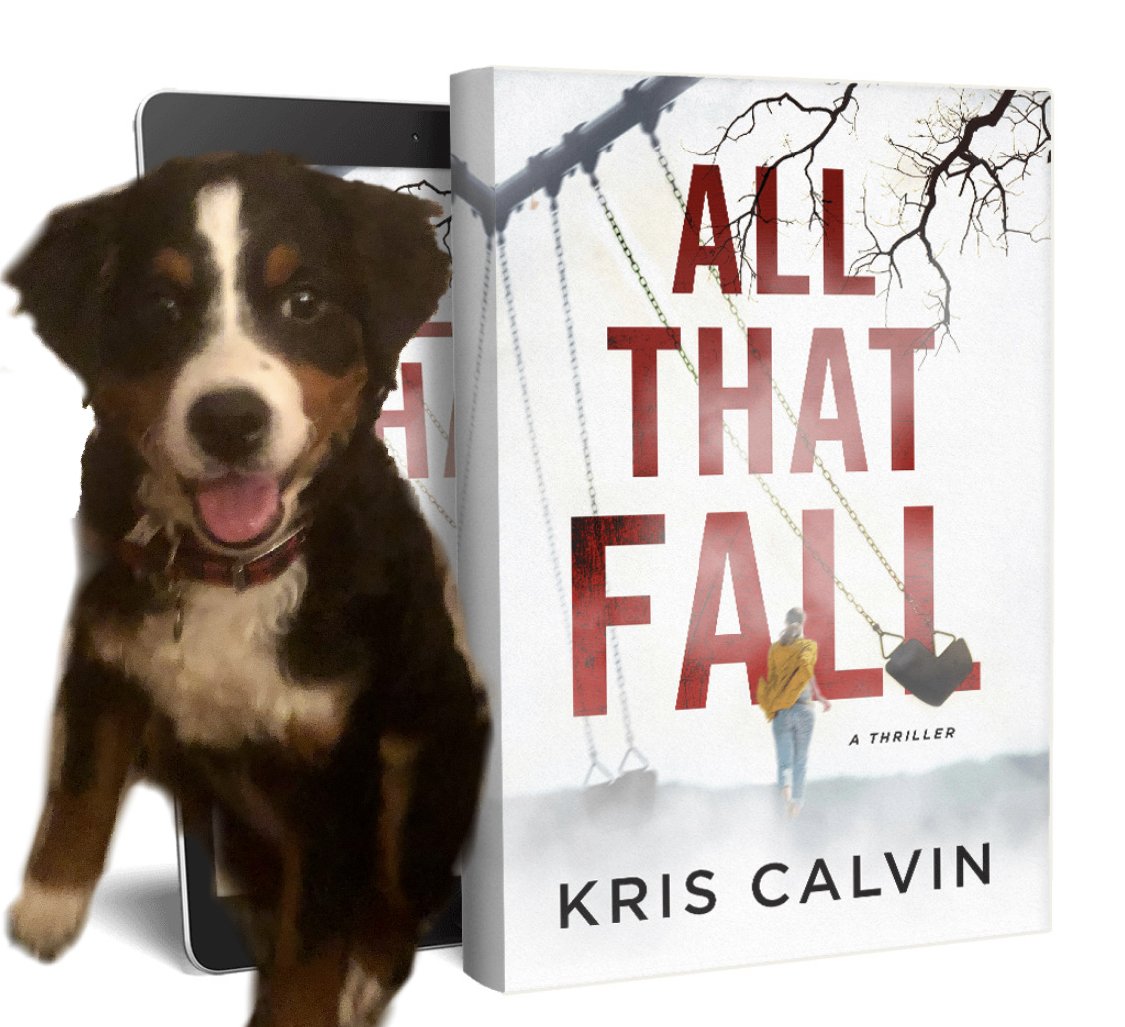 Have Kris join your Book Club or other gathering to answer your questions about All that Fall, writing, getting published and her creative process. (Relatively small is fine, minimum 5 people. )To invite Kris to virtually (via zoom) join your gathering, please use the contact form.
To be the first to hear about Kris's news & events, receive special invitations, and see exclusive photos, sign up for Kris's VIP newsletter.
Your information will never be shared.