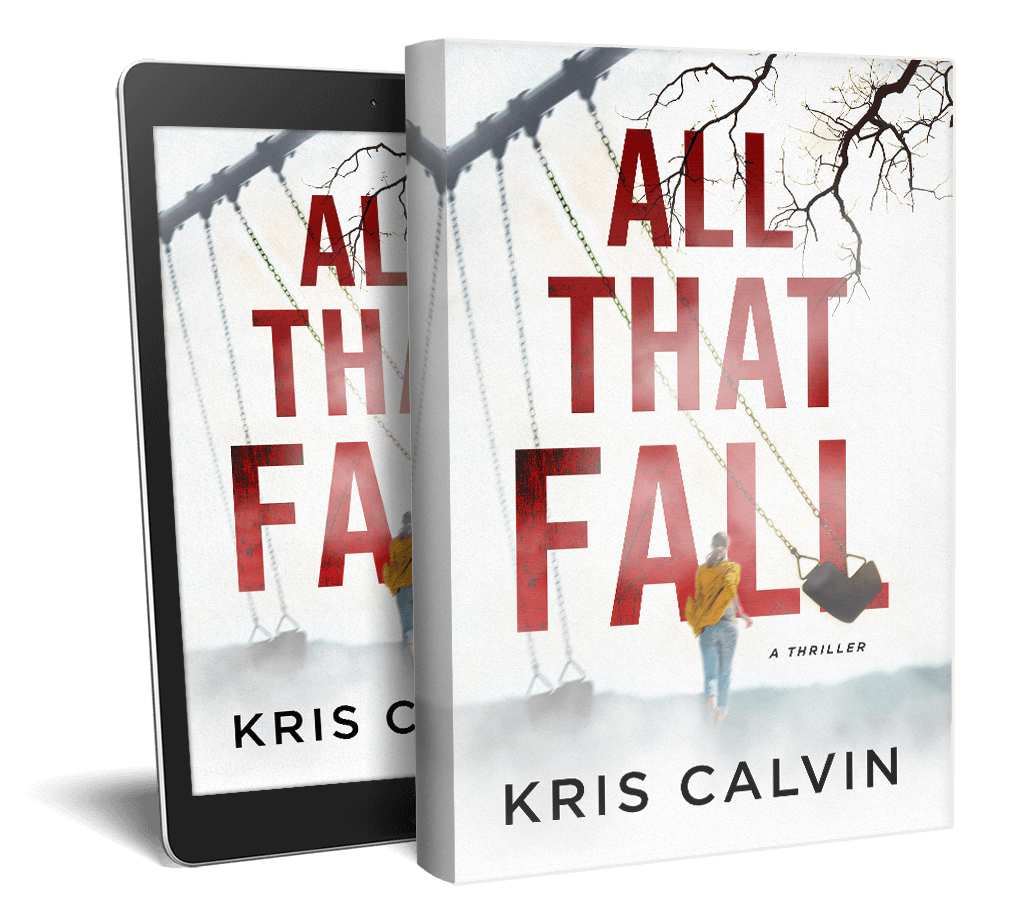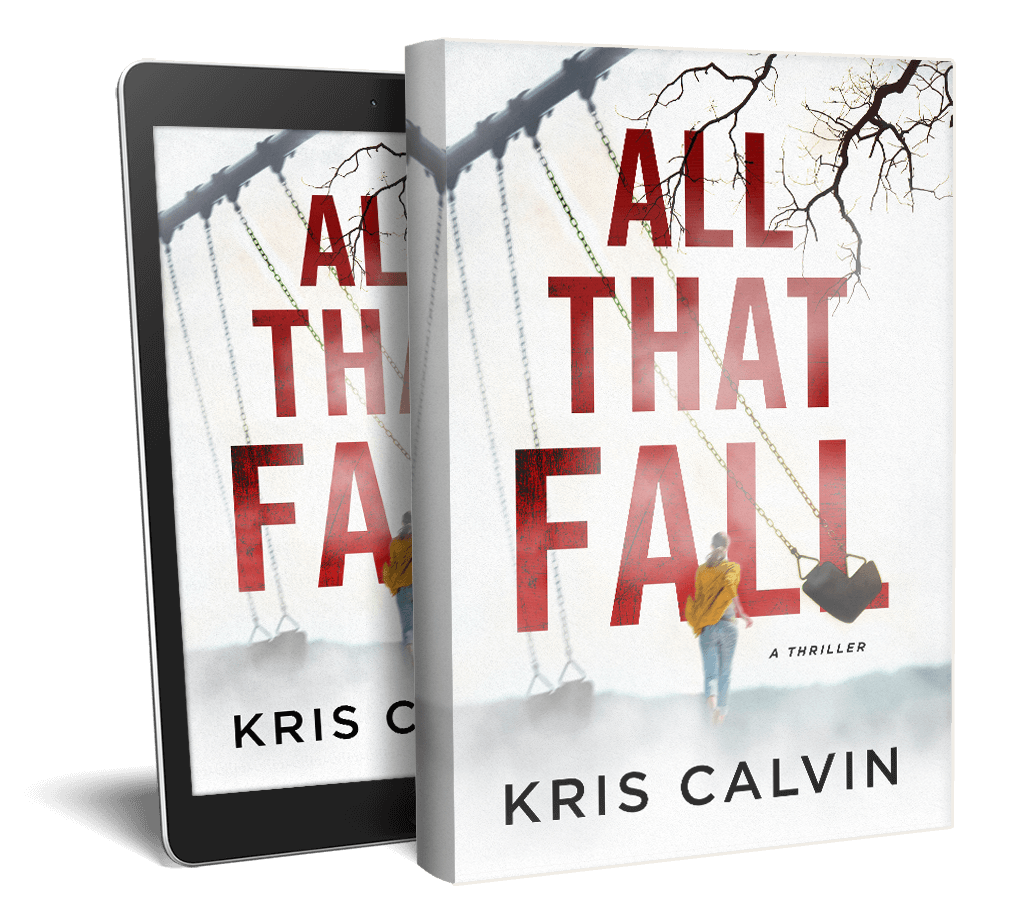 All That Fall: A Thriller
FINALIST for 2022 SILVER FALCHION AWARD, BEST INVESTIGATOR (Detective/PI/Sleuth)
Introducing Emma Lawson & Detective Alibi Morning Sun—unlikely heroes to cheer for!
The body shot and killed in the early morning hours by the Sacramento River would have been an easy case for Detective Alibi Morning Sun to solve if only his prime suspect weren't already in jail. Across town, California's youngest lead government ethics investigator Emma Lawson is enjoying a day off to help her best friend, Kate, open a new business when amidst a hail of gunfire, Kate's teen son, Luke, goes missing.
Over a harrowing forty-eight hours, as Alibi gathers new evidence to determine the identity of the riverside killer and Emma desperately searches for 15-year old Luke, the two investigations collide. At the heart of both is a kidnapped three-year old girl and a diabolical plot with stakes Emma could never have imagined.
Will Emma and Alibi be in time to bring the girl and teen to safety and to stop a calculating killer whose plan threatens all that Emma holds dear?
A Note From the Author
Information for Sensitive Readers. Caution, may contain spoilers! You will not witness in All That Fall (or any of my writing) violence or unspeakable crimes against children. They may have hard histories or be frightened. There may be times we worry for them. Fictional adults, even beloved ones, may die. (These are, after all, thrillers and mysteries.) But every child you come to know will be safe.
"A rich and detailed story."
—Kirkus Reviews
---
"Clear your schedule because ALL THAT FALL will keep you reading. Calvin delivers an action-packed finale that makes you turn the pages."
-Lisa Preston, bestselling author of The Measure of the Moon and The Clincher
---
"Kris Calvin's debut thriller is frighteningly good. Lives on the line, the story races to its finish."
- Rob Pierce, author of Blood By Choice, With the Right Enemies, Uncle Dust
---
"All That Fall is a white-knuckled, character-driven thriller, at once twisty and full of heart. Kris Calvin's vivid portrayal of Sacramento—from hallowed halls to seamy underbelly— demonstrates a keen eye, a fine ear, and a deft hand."
—Chris Holm, Anthony Award-winning author of The Killing Kind
---
"Taut and suspenseful yet emotionally heartfelt, All That Fall is a forty-eight-hour thrill ride showcasing Kris Calvin's purposeful storytelling and compelling voice."
—Sarah M. Chen, award-winning author of Cleaning Up Finn
---
"An intricate, textured, thinking person's thriller."
—Matt Coyle, author of the award-winning Rick Cahill series
---
"From the ingenious mind of political insider-turned-author, Kris Calvin, comes ALL THAT FALL, an engrossing read filled with richly crafted characters and an electrifying plot. This fast-paced, suspense-filled thriller introduces Emma Lawson, an unexpected hero worth cheering for."
-Mark Wheaton, best-selling author of the Father Luis Chavez mystery series
---
"Tightly plotted and emotionally resonant, Kris Calvin's All That Fall will have you on the edge of your seat in this race against time and evil."
—R. H. Herron, bestselling author of Stolen Things
---
"All That Fall grabs you from the first page and doesn't let go until the very end. Kris Calvin does a masterful job of pulling the reader in and making us feel like we're right there on the same thrilling ride with every one of her vibrant characters."
—Tamsen Schultz, award-winning author of the Windsor Series
---
"Kris Calvin has once again penned a novel for the literary enthusiast. She combines a surety of language, complex yet inhabitable characters, and an intensifying plot that will have you reach the final pages of All That Fall breathless and eager to partner again with this California sleuth."
—Spring Warren, award-winning author of Turpentine: A Novel
---
"A well-drawn thriller that had me guessing and kept me engaged all the way through."
—Dietrich Kalteis, award-winning author of Ride the Lightning and House of Blazes
---
"Kris Calvin writes about Sacramento's political intrigue with the sure touch of an insider. The combination of a race-against-the-clock plot and a set of richly drawn characters you really care about make All That Fall a winner."
—Catriona McPherson, multi-award-winning and national bestselling author of Strangers at the Gate
---
"All That Fall is suspenseful, complex, and engaging—a great trifecta for readers. Grab it!"
—Meg Gardiner, author of the UNSUB series
---
"All That Fall has everything I look for in a thriller: characters that I care about and plot twists that I didn't see coming. Kris Calvin is a writer to watch."
—Jessica Lourey, Amazon Charts bestselling author of Unspeakable Things and Bloodline
---
"In All That Fall, Kris Calvin's insider knowledge of high-stakes California politics and keen eye for detail deliver a sizzling thriller chock-full of suspense and intrigue."
—Robert Dugoni, New York Times critically acclaimed and Amazon #1 best-selling author of The Tracy Crosswhite series
---
"I've always loved the ease with which Kris Calvin writes real people and her grace at folding in flaws that make them human. The story reads as if it happened. Emma Lawson and the rest of the cast will hook you."
—Kirk Russell, best-selling author of the Paul Grale thriller series
To be the first to hear about Kris's news & events, receive special invitations, and see exclusive photos, sign up for Kris's VIP newsletter.
Your information will never be shared.